WEEK OF RESPECT
October2-6
Respect is a lesson everyone should learn
Respect is something that's given in return
Respect is something that's given for free
Respect is about us, never only me
Respect builds character and defines who we are
Respect sets standards and raises the bar
Respect is important for human-kind
Respect is beneficial for people's mind
Respect is magnanimous and helps to fulfill
Respect is the partner that sits with good will
Sarah Jaafar-8th Grade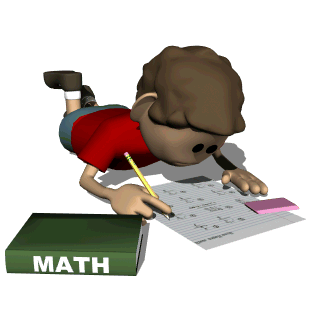 ROBERT FULTON SCHOOL'S MISSION AND VISION STATEMENTS
Mission: Robert Fulton School is committed to providing the highest quality education through the implementation of NJ's Student Learning Standards and 21st Century Skills, at all grade levels. Our mission is to strive for excellence in our diverse community through fostering the need for personal fulfillment as we nurture character development.
Vision: Our vision is to reach all levels of achievement in our diverse community for lifelong learning
Graduation Requirements
Parents please be aware that no food is to be brought into classrooms in order to celebrate a student's birthday. This is due to a newly adopted policy regarding food allergies in effect in the North Bergen School District. However, your child's homeroom teacher will suggest alternative ways to celebrate your child's birthday within the classroom that are safe for all students.
Bus Schedule for River Road, Palisade Avenue and surroundings:
First Bus

AM-Pic ups start at 8:10
PM-Drop offs start at 3:05
Second Bus

AM-Pick ups start at 8:30
PM-Drop offs start at 3:20
Students in grades 4 and under must have someone waiting for them at bus stop.
Standards Based Report Cards
Parents of students in Grades 1 and 2 attended an information session with School Superintendent
Dr. George Solter describing the change to Standards Based Report Cards across the district.
Thanks to all who joined us.
Student Council
Newly elected members of the Student Council.
Congratulations!
President: Isabela Vargas

Vice-President: Caitlyn Fernandez
Secretary: Emmely Suarez
Treasurer: Nicholas Fernandez
Dr. Solter Visits Robert Fulton School
The annual Title 1 Breakfast took place on October 3rd and welcomed our District Superintendent Dr. Solter who shared his vision and goals for the 2017-2018 school year.
Thank you all who joined us for attending.
PROJECT PRIDE Visits Our School

Students in Grades 7 & 8 attended an assembly on September 27th and listened to speakers from The Hudson County Correctional Department share their experiences. Students were able to learn the importance of the choices they make and how they may have an impact on their future endeavors.
Congratulations to Ms. Begbie, her class and the Ambassadors of Kindness.
Please click on the link for Ms Begbie's Fox 5 interview regarding Children in Unity.