Thank you for tuning in!!! Just in case you missed it, here is our 8th Grade Graduation live stream! Congratulations Class of 2018!
We cannot wait to see what you accomplish next. Go change the world!
Congratulations to our Kindergarten Graduates!!!
Take a look at all of the PhotoBooth fun we had at graduation: Click to see our photobooth pictures!
Just in case you missed it or would like to relive the special moment:
Check out L.E.A.D Day 2018!!
Thank you for tuning into our 2018 Spring Concert on June 8, 2018!
Wow! Great job to all of our students! Check out Parts 1 and 2 of our 2018 McKinley Talent Show!
McKinley School's Talent Show is on June 1st, at 6:00 pm!! You won't want to miss this! Our commercial by Austin and Sara!
-----------------------------------------------------------------------------------------------------------------------------------------------------------------------------
What a journey! McKinley School is blessed with the most driven students who are supported by incredible, hard-working parents and families. Our school is supported by extremely dedicated teachers and staff. We are part of the most empowering, tight knit community. This all started with an idea to promote literacy by having one of our most beloved role models, Ellen DeGeneres, to an unforgettable experience that we will appreciate forever and will positively influence our students for generations to come. Our sincerest thanks to everyone who believed in our dream. Our motivation stems from each and every one of you. What an amazing way to show our kids what a difference they can make in this world...there is no idea too small. In the words of Ellen DeGeneres, "Find out who you are and be that person. That's what your soul was put on this Earth to be. Find that truth, live that truth and everything else will come." Thank you Ellen for believing in that truth. Thank you Walmart and Feeding America for your generous donation! Well folks, we are working hard to make some big improvements!!!
:) #RiseAsOne #McKinleySpartans#Community #Believe #BeKind
#NBStrong #OurVillage #OneDream#EllenFOUNDus
If you have any questions, please reach out to Ms. Morgana: MMorgana@northbergen.k12.nj.us
Thank you for your kindness and support!
On our journey to show our students that Social Media can be used for good, we met some amazing people who will forever have an impact on our lives.
There are not enough words to express our gratitude!
What could the TWO HUGE surprises be... McKinley School would like to take a moment to recognize the academic accomplishments of some our 8th grade students.
In the fall, the following will be attending:
Rahi Patel - High Tech High School
Adnan Rafi - High Tech High School
Ruben Meza - County Prep High School
Victoria Collazo - North Bergen STEM Academy
Denisse Cobo - North Bergen STEM Academy
Maria Portillo - the prestigious Masters School in Dobbs Ferry, New York
The McKinley Spartans would like to thank everyone who helped make our Read Across America week a success! Take a look at most of our guest readers here!
Calling our North Bergen Family!
We are on a mission and we need your help!
We decided to take on a bit of a challenge. We want to prove to our students that there are no limits and their voices can be heard. Reading deserves to be in the headlines!
Help us by sharing this video on social media @Ellen DeGeneres with the hashtag #EllenReadsToMcKinley
Project: Hey Ellen! Will you read to us? Check out the post on our facebook page:
Our hearts are heavy as we learn of the passing of one of our North Bergen Students. Sending love and prayers to the family of Nevaeh Hernandez, the Kindergartener of Lincoln school, who tragically passed away. Our thoughts also go out to her teachers and her classmates.
The McKinley Spartans came together to celebrate the 2018 Winter Olympics! Each class created a banner to represent their homeroom. The opening ceremony kicked off with the singing of the National Anthem and was followed by a march onto the stage. Then, each grade randomly selected a country from a basket! Over the next 17 days, students will learn all about that country. They will decorate their doors and work on a presentation for the school! They will also track the progress of the athletes competing in the Olympics!
Stay tuned for updates!!
Congratulations Adnan on earning 2nd Place at the Hudson County Spelling Bee 🐝! You have shown us that hard work, dedication, and an indomitable spirit lead to greatness. These are the marks of a McKinley Spartan! We are so proud of you!
Great Job! #SpartanStrength
Don't forget to follow all of our Social Media Pages! Click the images below!

The weather effected the quality of our live stream. There were some power outages in the area. We are aware of the lag and are working to fix the problem for next time! Thank you for staying with us as we sort out all of the technical issues! Improvements are coming!!
Thank you for tuning into our Spelling Bee for Grades 1-3!
Congratulations to everyone who participated!
A special congratulations to Isabella Rodriguez for getting 3rd place, Arianna Jimenez for 2nd place and to our 1st place champion, Kevin Riera!!
We are live now at our spelling bee! Technical difficulties with the new camera! We will try to get that up and running tomorrow!
Thanks for trying something new with us!

OVER
subscribers in only a day! We are overwhelmed with the support from such an amazing McKinley School Community!
Thank you for tuning into our Live Streamings of the Winter Concert for Grades K-8!! Over 100 of you tuned in live with us. We are new to creating live events and still working out all the technical issues! We are going to work on bringing you higher quality video in the future!
Thank you for trying something new with us again!!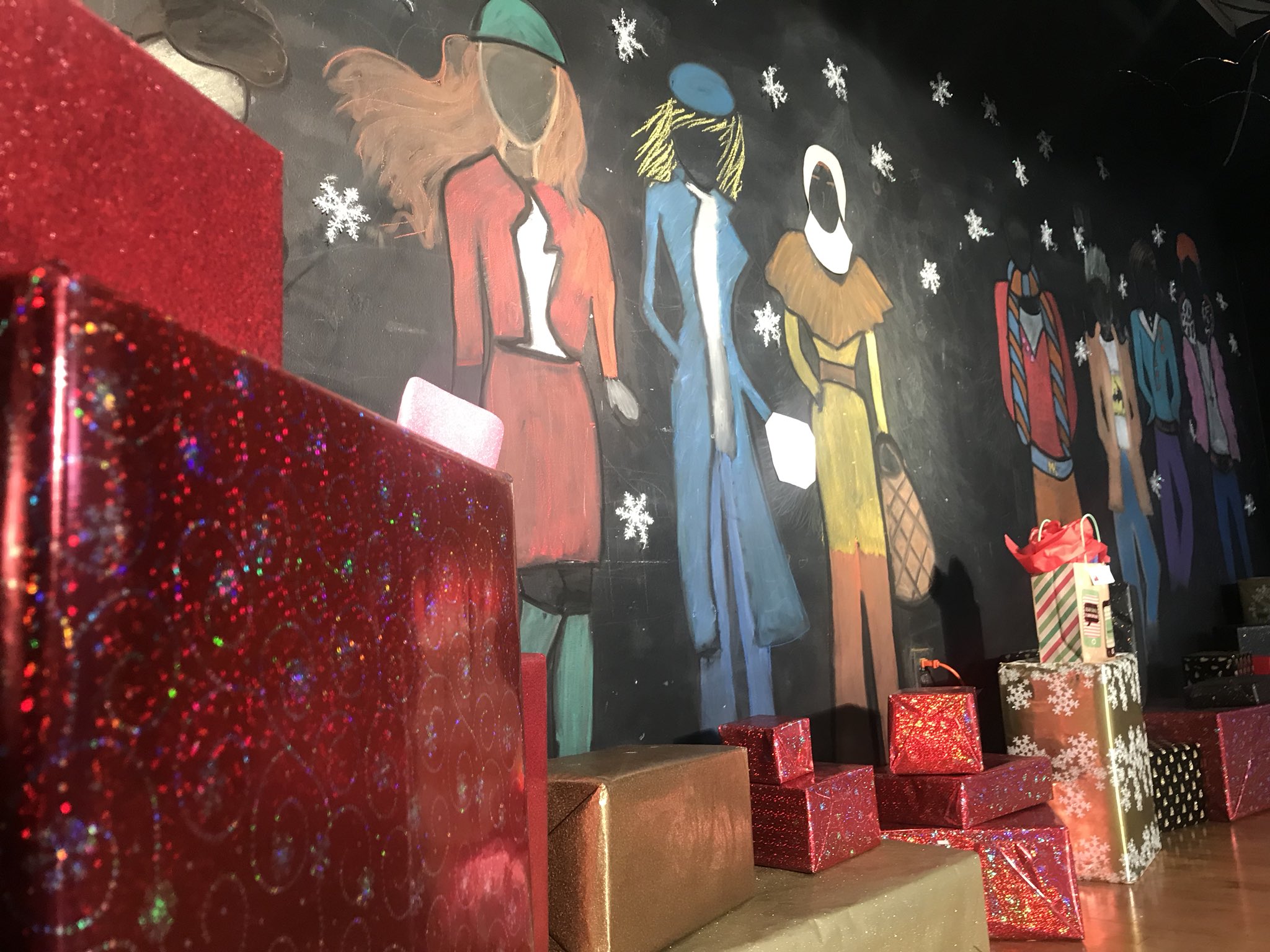 Sneak Preview!! Be sure to come to our Modeling Show at 9:30 AM!!! pic.twitter.com/oN790jQ2WN
— NB McKinley Spartans (@McKinleySpartan) December 21, 2017
McKinley School Happenings!
Our students couldn't wait to participate!
Mad Scientist 2017
Click the link above to watch a video of when the Mad Scientist came to McKinley!
They asked and answered questions!
Dr. Solter came to learn too!
---
---
Our Vision is to create a Pre K – 8th grade school that produces major gains in student achievement, and for it's contribution in actively serving and improving the community in which it operates.
Mission:
Our school strives to be a racially and culturally diverse community of students, parents and staff, dedicated to creating a peaceful environment in which, each person is treated with unconditional positive regard and acceptance. Within such an environment, each student in Pre K – 8th grade, will become empowered and inspired to reach his or her full academic, emotional, and physical potential.
Goals:
Students will improve their reading fluency with an increased building focus on reading connected text and guided reading groups.
Students will improve their mathematics proficiency with an increased focus on direct instruction and increased opportunities to apply skills.
Students will improve written language skills with an increased focus on opportunities to write narrative, non-fiction and opinion pieces.
Students will improve learning engagement and social skills with an increased focus on kind, safe, cooperative and respectful interactions.
"Together we can achieve excellence in education!"
Please be aware that no food is to be brought into classrooms in order to celebrate a student's birthday. This is due to a newly adopted policy regarding food allergies in effect in the North Bergen School District. However, your child's homeroom teacher will suggest alternative ways to celebrate your child's birthday within the classroom that are safe for all students.